I'm trying to optimize the SOCP problem in the
paper using CVX with SeDuMi however at the end of the optimization the variables are all zero(0). It is noted in the command window "There is no sensible solution".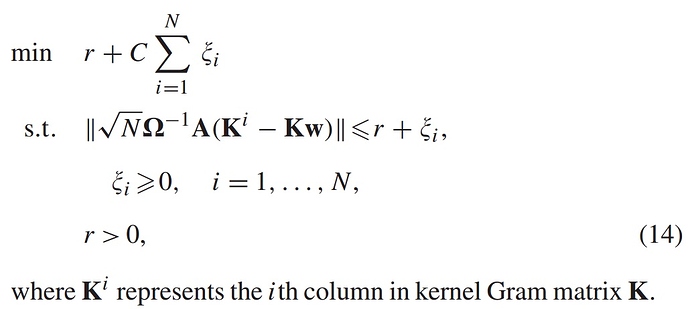 and here is my matlab code
n = 200;
cvx_begin

variable r nonnegative
variable e(n) nonnegative
variable w(n) nonnegative

minimize( r + C*sum(e) )

subject to

r > 0
e >= 0


for i = 1 : 200
    norm( M*K(:,i) - M*K*w ) <= r + e(i)
end


cvx_end

anyboyd help me??