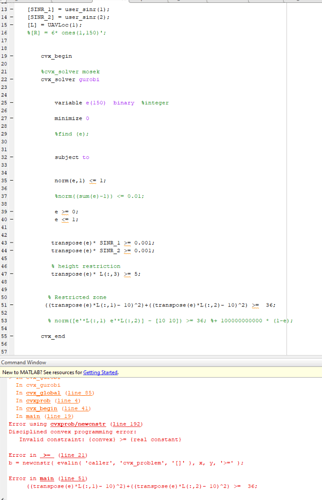 Hello,
I included a restricted zone in my optimization problem, the zone is a circle (known center and radius)
I want a feasible answer outside the circle. when i formulate this problem, CVX shows a error as per the image.
can you advice how to make it a convex constrain.