In the problem, rate is as follows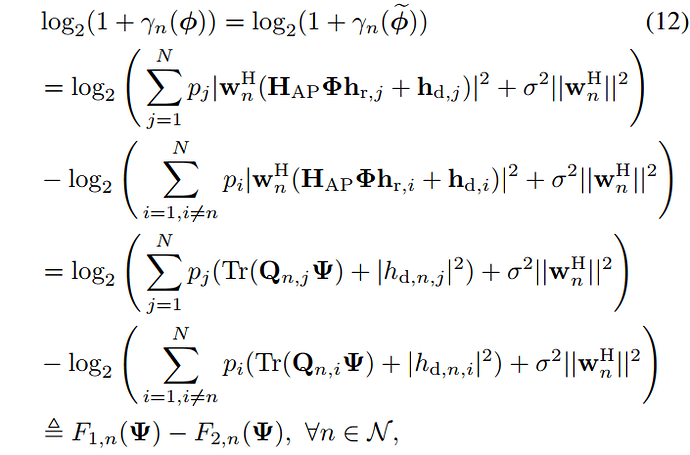 where psi is the variable.It's a matrix.
In the (l+1)-th (l = 0, 1, . . . ) iteration of the DC programming, the second concave item is

I wonder how this term can be described in code.

My idea is that this should not be a matrix, but < > should be matrix multiplied by matrix, but it's still a matrix. How should I write it in code?