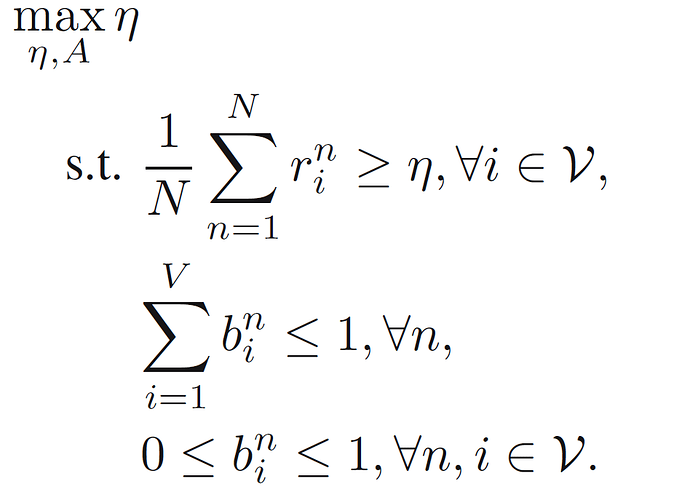 Hello,
I am very new to Matlab and CVX. However, I have a previous programming language background in C and C++. I am trying to write a code using CVX to solve this problem. But got really confused about how I should start.
Here i is the number of vehicles, sample input of i could be 1 to 6.
N is the timeslot.
There is a separate function for r which I didn't mention but I can write by myself.
here r and b both address i and n. For example, I have the following input
i=[1 2 3 4 5 6]
n=[1…N]
So can anybody please guide me on how to write any constraints?
Do I need to use two for the loop? Any input really appreciated