Hello! I encounter recently the following optimization problem which tries to maximize the trace or determinant of Fisher information matrix: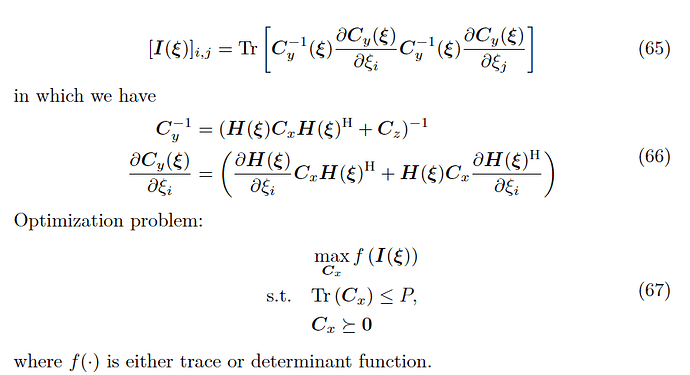 in which
C_x
,
C_z
are PSD matrices,
H(\xi)
is a matrix depending on
\xi
, and
\xi_i
is the
i
-th component of
\xi
.
I would like to know if there's a way to rewrite this problem such that it fulfills DCP rules.
Thank you very much in advance!