Hello,
scalene(x,a,b) is abbreviation for a*pos(x)+b*neg(x) for positive a and b (documentation).
For my purposes, I need b to be negative. This leads to quasi-linear functions of these shapes: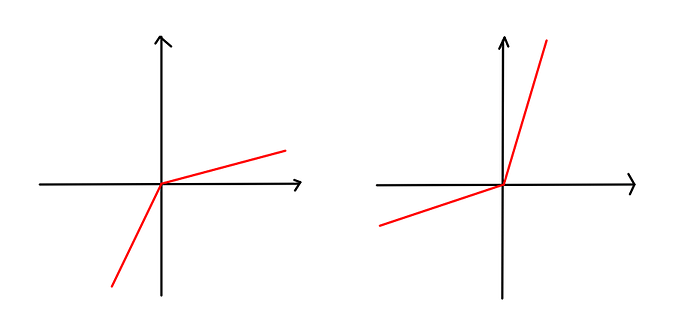 My problem is that CVX do not recognize quasi-linearity and it report UNKNOWN curvature.
How can I model scalene(x,2,-3) as function of QUASILINEAR curvature in CVX?
---
To be specific, in the end I need constraints
[sum(scalene(v[i]-v[j],S[i,j],-S[j,i])) for i in [1…n])==0] for j in [1…n]]`
where S[i,j] are some positive constants.