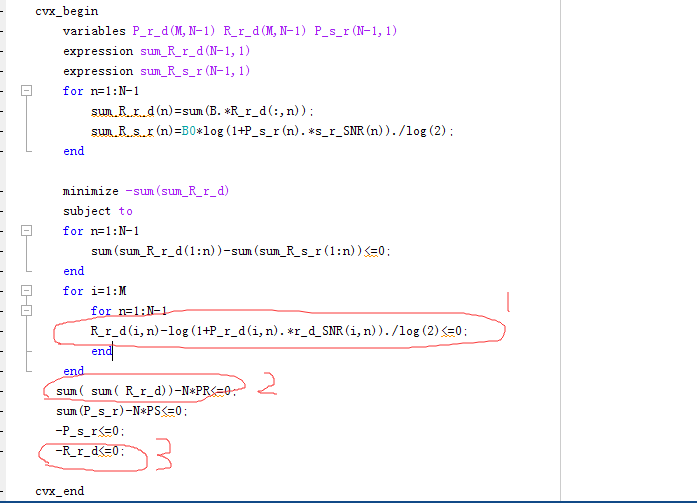 i want to solve this problem using cvx,however it gives following results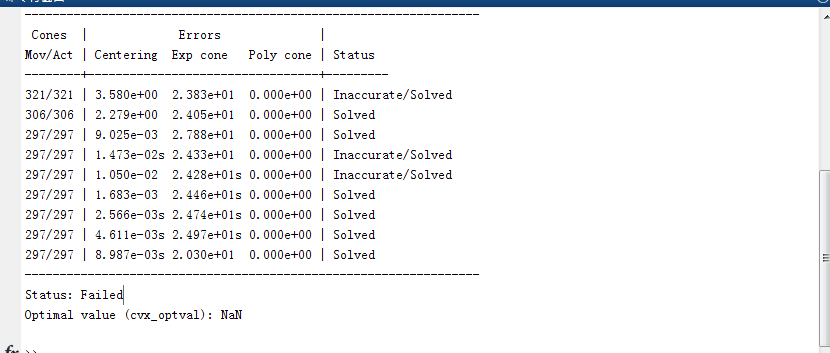 it shows that the status is failed,i am not sure whether the error expression formulations used in cvx.
Question1: R_r_d is a matrix ,i want to use each element for compared other function,whether cvx can accepted written like this ?
Question2:i want to sum every element in R_r_d ,written like following is ok in cvx?
Question3:The constraint of R_r_d is each element should be >=0,whether can i directly written like following ?
Thanks in advance .