I begin to study polynomial optimization and try to use the Matlab interface Gloptipoly:
http://homepages.laas.fr/henrion/software/gloptipoly/
(developed by Didier Henrion and Jean-Bernard Lasserre)
with decument: http://homepages.laas.fr/henrion/papers/gloptipoly.pdf
Gloptipoly3 requires SDP solver SeDuMi, and I know cvx includes copy of the solver SeDuMi.
So I choose sedumi:
cvx_solver sedumi
Now I use the command to run the basic example (to demo my Matlab)
gloptipolydemo
however, it shows "SeDuMi is not properly installed"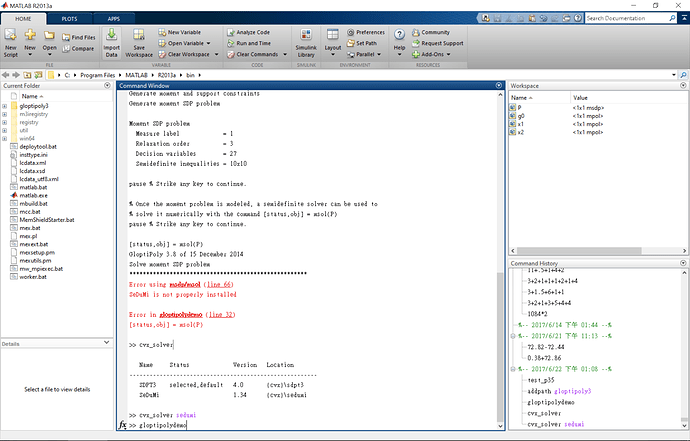 and
How to solve such problem? Should I install sedumi independently?