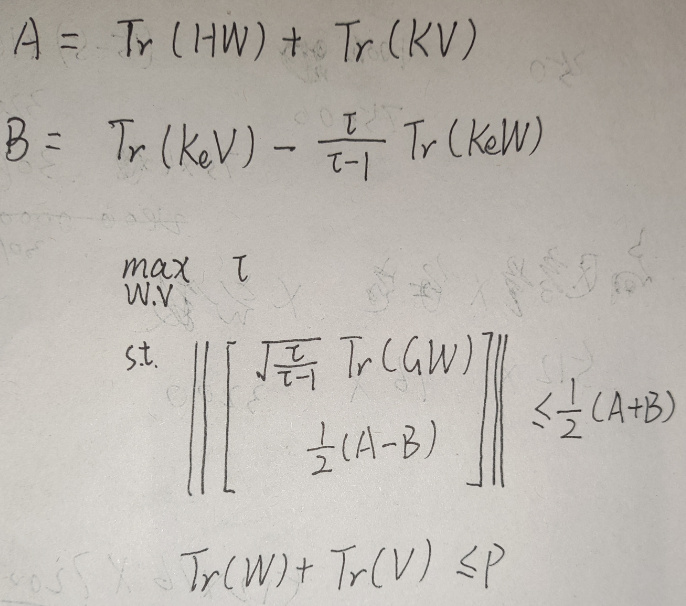 i am trying to solve this problem by cvx which is said to be a SOC constrained
problem .
variable t;
variable W1(2,2) complex;
variable V(2,2) complex;
A=trace(H1*W1)+trace(K1*V);
B=trace(Ke*V)-t*trace(Ke*W1)/(t-1);

But i don't know how to express B.When it comes to 't*' or something relative to t,it fails.And when i turn t into a specific number,it works.
how to fix this?all other variables is already known.