I have wrote an iterative optimization program with CVX-1 and CVX-2. And CVX-1 run successfully andvariables (y, p, b) was generated.
When I put them into CVX-2 (shows below) and tries several ways in forum, output are always: Status: Infeasible; Optimal value (cvx_optval): +Inf.
My model of CVX-2 and code have been shown below.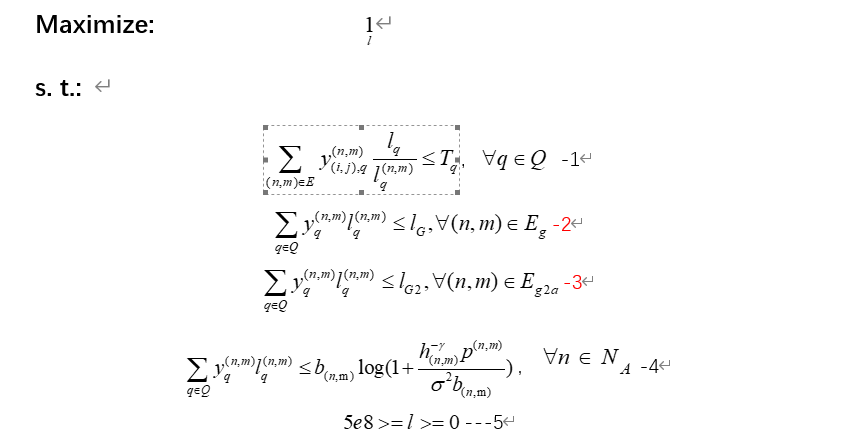 My objective function is constant (1) just to find a feasible variable(l).
Thanks!