Hello Mark, I have a question, could you help me?
When I use the max(a,0) function in CVX has an error in Matlab. For example, b = max(a,0).
As shown in this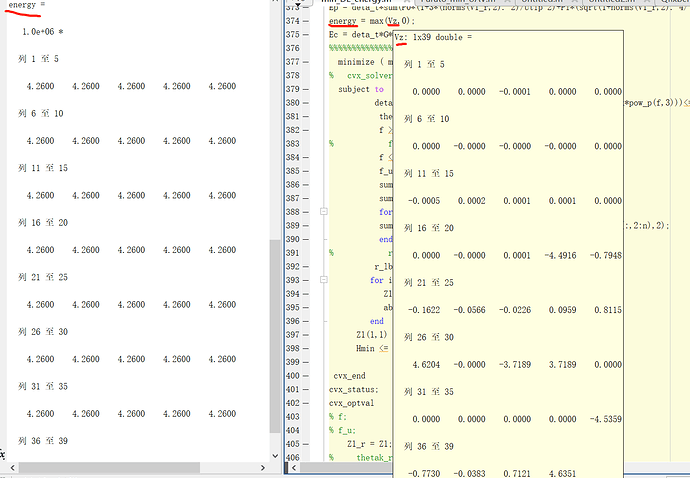 figure, the energy matrix is not equal to max (Vz, 0).
I'm looking forward to your reply, have a nice day!