Hi, I have an optimization problem whose optimum solution is known. However I could not re-produce it myself.
The problem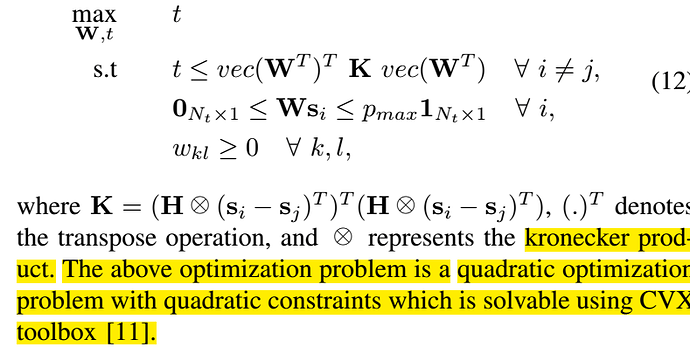 I know K (16x16) and s_i =SMP(:,ii) where SMP is (4x16) . Both of these variables are non-complex. W is the optimum precoding matrix. I wrote this problem as below
cvx_begin 

variable t nonnegative
variable W(4,4) nonnegative diagonal
maximize t
subject to 
t <= transpose(vec(W))*K*vec(W)
for ii=1:16
W*SMP(:,ii)>=zeros(4,1)
W*SMP(:,ii)<=ones(4,1)
end
cvx_end

but it didn't work. Can you help me?