When I reproduce this paper, I encounter a problem . The optimization problem is as follows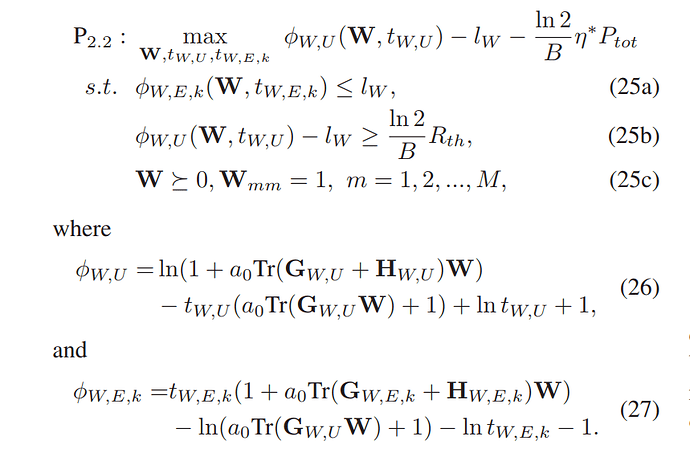 they said that this is convex. when I write constraint (25a) and (25b), there is an error.
Disciplined convex programming error:
Invalid quadratic form(s): not a square.
my code is
log(r1(k))+log(t1(k))-t1(k)
(r2(k))+1-l(k)>=R_th
log(2);
where r1(k) and r2(k) is the term containTrace
How to realize this constraint use CVX?