I study the noise source identification.
recently, l meet the problem that l defined d as a nonnegative vector ,but the solution was always nonpositive.just like this:
cvx_begin;
variable d(N) nonnegative ;
B - diag(d,0)== hermitian_semidefinite(N);
maximize(sum(d));
cvx_end;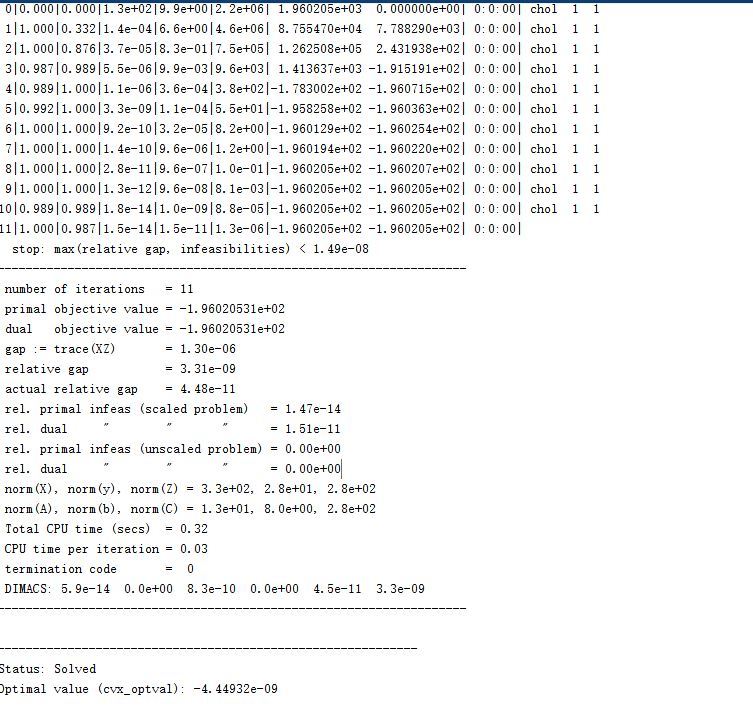 the B is an hermitian_semidefinite matrix.My goal is to make sum(d) positive and maximum,with constrain B is maintaining the positive semidefinite.
Think you in advance!