Hello,
I try to implement the problem as follows. Φ,Q are my variables and both are NxN diagonal matrices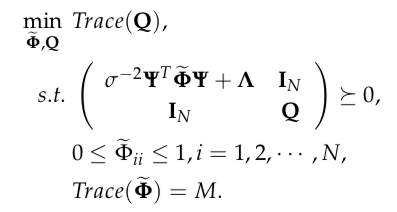 My Matlab code is shown as below: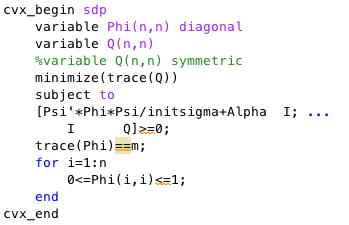 However, the result is not as expected. I think maybe something wrong in my code.
Can anyone tell me that my code is correct or not? Thank you!