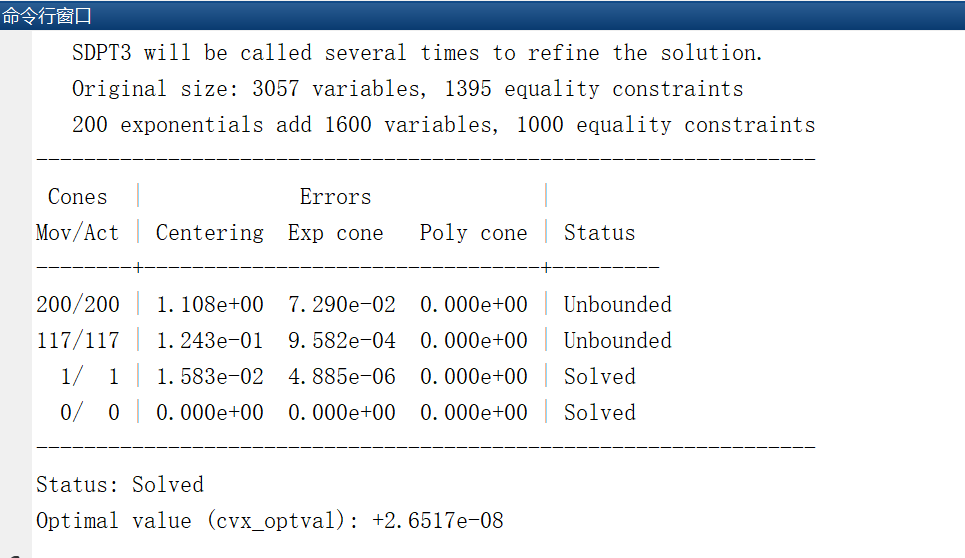 Everytime I give the local point and using SCA to optimize. I got unbounded or failed first and then solved,and the final result is solved and all the constraints are satisfied.
Is this right? Is that means the point I give isn't in the feasible set?
I am doing UAV optimization, and the local point is a two-dimensional array. I wonder if there is a good way to find a good local point?