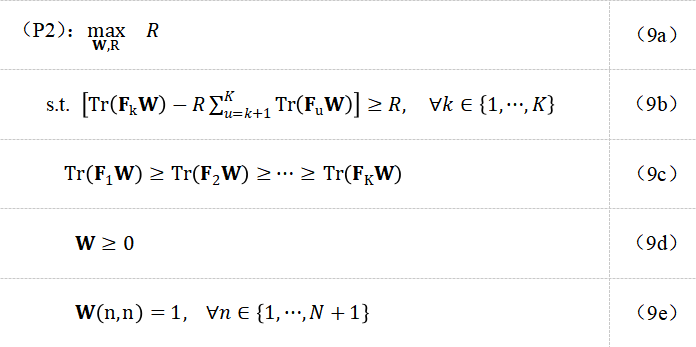 This is my problem. R and
W
is variable. R is a scalar,
W
and
F
k is a symmetric positive semidefinite matrix, To tackle the coupled variables R and
W
, I decide to use the bisection search method to solve the problem. Specifically, I will replace R in problem by a constant, and solve the resulting feasibility problem reduced from the problem. But I don't know how to express the problem in CVX when the optimization objective is a constant.