It looks like this.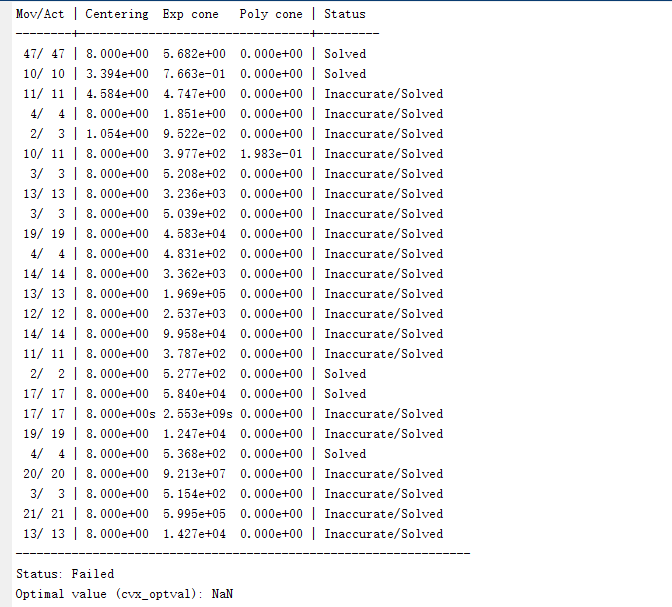 I have a function solved by CVX,I subtracted something from that and i think it will be also concave.
but i got a lot of situation like this,
however i can get correct result sometimes,There are about three times in 10 times,so i think my function is really concave.
so,can i get some information about it is "Can not find a feasible point" or "Can not be solved in a limited iteration "