I am running below codes by cvx toolbox:
cvx_begin
variable w(M*J,1) complex
minimize max(abs(C_clo'*w))
subject to
for i = 1:subband
abs(Ck(:,i)'*w) <= 0.01;
end
real(C0'*w) == f0;
cvx_end
However, the status shown failed. I verified both of the constraints and found that the second one (real(C0'*w) == f0) seems not satisfied by logical operation, while the difference could be very slight as shown in the graph. May I know in this situation can the results be used?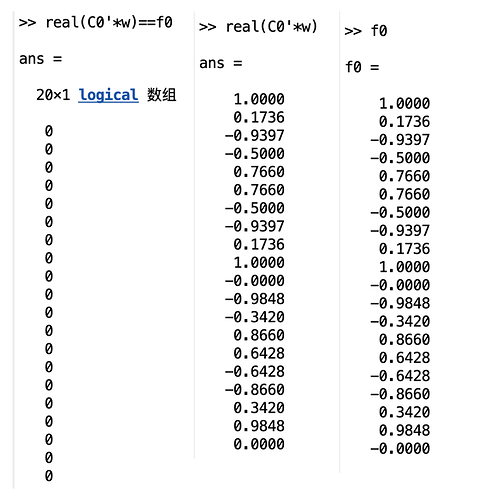 I will be appreciated if anyone can help with this!