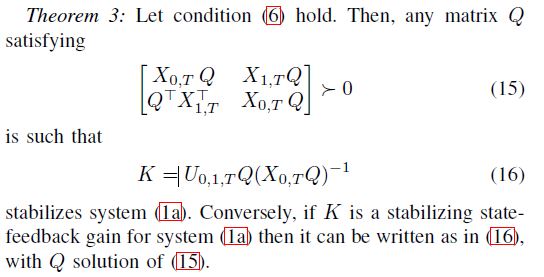 Hi everyone! I'm new in the use of cvx!
How you can see from the image, I have to solve the condition (15) in order to found the matrix Q. How can I convert this problem in cvx form? (obviuosly , I hava alredy calculated the matrixs X0,t X1,t and U0,1,T).
Thanks for your help!!