Recently I'm working on the simulation about comunication, and I meet a optimization problem which makes me under too much presure.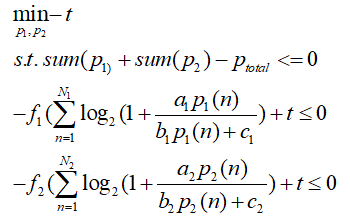 where t ,p1(N1), p2(N2) are the variables , and f1, f2 are constants. a1, a2, b1, b2, c1, c2 are the real matrix which is known to us.
I developed the code below in cvx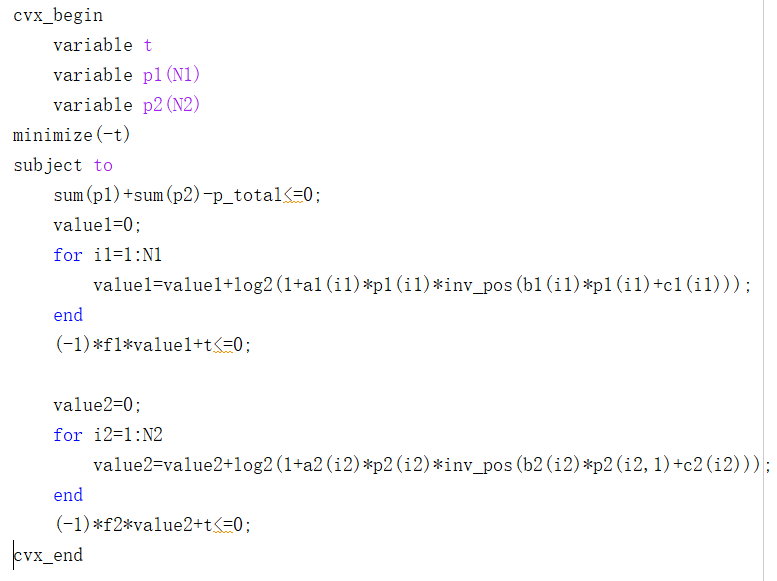 but the output of the matlab is that

How can I avoid the bug and express the constraint condition correctly?
What's more, I found that the constraint condition is not convex when a1(n)<b1(n), a2(n)<b2(n), I'm under too much presure because of the question. Would you please tell me how to transform the constraint condition into standard form or using some inequality relations on them?
Would you please tell me how to deal with the problems if you kown something about them? I appreciate your help very much!