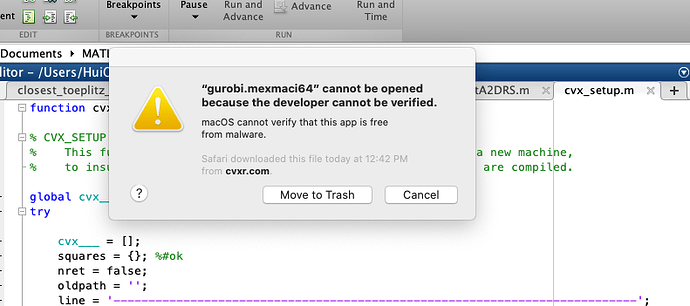 Dear Sir or Madam,
I used CVX several times successfully several months ago. But today I tried to use CVX to solve a convex minimization problem. Unfortunately, when I try to use it, I got the notice below from my mac.
"gurobi.mexmaci64" cannot be opened because the developer cannot be verified
So I have to move that file to Trash. I tried to delete all CVX files in my mac and download a new CVX from your website http://cvxr.com/cvx/download/ again. But the same problem occurs again.
Could you please tell me why I got this problem? How to avoid this problem?
I appreciate any help in advance.